Products
Hot Offer
Contact us

Tel: 86-755-83045964
Fax: 86-755-82513718
E-mail: sales@elecsound.com.cn
MSN: sales@elecsound.com.cn
MSN: elecsoundsales@hotmail.com Skype:elecsoundja
Factories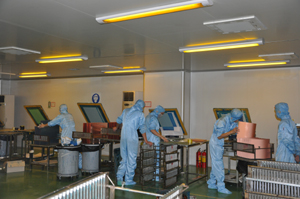 PCB Factory
Our Pcb factory is located in Fuyong Town, Shenzhen, with more than 300 workers, owning advanced equipment for printing circuit board . We are mainly focus in single layer board, 2 layers board, 4 layers board and 6 layers.
Led Factory
Our Led factory was established in 1999 and specialize in designing, manufacturing and selling LEDs. With more than 300 workers. the main products include Outdoor Display LED , LED Lamp , High Power LED , LED Flexible Strip , SMD LED , LED Module...
Potentiometer Factory
Elecsound is a leading manufacturer of trimming potentiometer with factory located in Chengdu, China. We have more than 200 workers. Our products are well crossed to Bourns brand parts.The series are: 3006, 3262, 3266, 3262, 3314, 3313,3224, 3269...

Elecsound Sales Office: Our sales office is located in shenzhen.